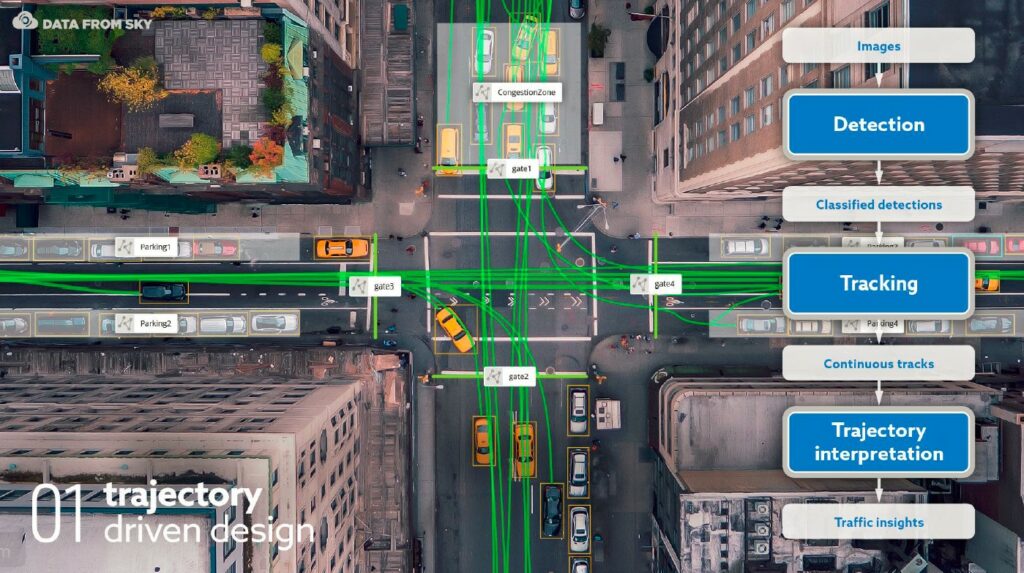 Beszámoló a Magyar CIVINET 20. (virtuális) találkozójáról -
Smart city - okos megoldások a városi közlekedésben
A Magyar CIVINET 2021. május 26-án tartotta meg 20. találkozóját, mely az elmúlt néhány eseményhez hasonlóan a virtuális térben zajlott. A Smart city – okos megoldások a városi közlekedésben címen megtartott félnapos webináriumon tíz előadás járta körül a témát.
A Magyar CIVINET hálózat rövid bemutatása után Ekés András, a Mobilissimus Kft. ügyvezetőjének témafelvető előadása nyitotta a sort. Az előadásból átfogó képet kaphattak a résztvevők a Smart city, mint a XXI. századi városi rendszer jelenleg meglévő fejlesztéseiről, lehetőségeiről. Példákat láthattunk a már hétköznapi szinten használható közlekedést segítő szoftverektől kezdve a megosztáson alapuló közlekedésen át a jelenleg még tesztelés alatt álló önvezető járművekig.
Laskay Lóránt a MÁV-START Zrt. értékesítési igazgatója a MÁV-START új jegyértékesítési irányairól, illetve a már megvalósult és tervezett fejlesztésekről beszélt. A JÉ rendszer fejlesztésével egy átfogó innovatív szoftver áll a jegyértékesítés mögött, amelybe már  a helyi városi közlekedési szolgáltatások jegyértékesítése is integrálható, több ilyen együttműködés már működik is az országban többek között Siófokon, Szolnokon, Debrecenben és Nyíregyházán is.
Kerényi László Sándor a BKK Zrt. stratégiai fejlesztési igazgatója a budapesti smart city irányokról, igényekről, fejlesztési lehetőségekről adott átfogó képet előadásában. A BKK a főpolgármesteri programra, a Budapesti Integrált Városfejlesztési Stratégiára, valamint a Balázs Mór Terv továbbfejlesztésére támaszkodva határozza meg a fejlesztési irányait, melyeknek fő alappillérei többek között az integráció, a szemléletformálás és mindezek támogatása a digitális lehetőségek és a rendelkezésre álló források kihasználásával. A fejlesztések között szó esett többek között a FUTÁR rendszer infrastrukturális és szolgáltatási rendszerének bővítéséről, MaaS (Mobility as a Service) bevezetéséről, valamint a városi áruszállítás okos elemekkel való optimalizálásáról is.
Kormányos József a GriffSoft Informatikai Zrt. munkatársa a SASMob projekt keretein belül fejlesztett mobilitást segítő applikációkról mutatott be áttekintő előadást. A projekt célja a fenntartható munkába járás feltételeinek javítása, amelyhez egy alkalmazáscsomag, a Greenformers került kifejlesztésre. A csomagon belül alkalmazások készültek a munkába járás követésére, hibabejelentésre, utazástervezésre, parkolásra valamint az autómegosztásra.
Kőrizs András mutatta be a bécsi Wiener Linien integrált mobilitási szolgáltató rendszerét. A WienMobil alkalmazás segítségével az utas egyetlen felületen talál meg minden információt, és tervezheti meg utazásait. A jövőben a Wiener Linien olyan MaaS megvalósítását tervezi, ahol a közlekedési rendszer és a hozzá tartozó szolgáltatások magas színvonalon teszik lehetővé a közlekedést saját tulajdonú eszközök nélkül. A jövőbeli fejlesztések között megjelennek az autonóm járművek, két járművel már jelenleg is folyik a tesztelés. 
A szünet után bemutatkozott a francia Navya cég. Antoine Claudpierre bemutatta, hogyan segítik a városokat innovatív és fenntartható közlekedési megoldások fejlesztésével. Fő tevékenységük az önvezető járművek szoftveres fejlesztése , de gyártással is foglalkoznak. Elsődlegesen a "first and last mile" megoldásokra koncentrálnak a személyszállítás területén, de tervezik az önvezető járművek alkalmazását városi teherszállítás területén is. Fejlesztéseik és járműveik világszerte közel 25  országban jelen vannak már, és egyre több helyen indulnak újabb tesztelések.
Pápics Péter a Transport & Mobility Leuven cég munkatársa mutatta be a Telraam nevű saját fejlesztésű okos forgalomszámláló eszközüket és a hozzá kapcsolódó szoftveres hátteret. Az eszköz kicsi és könnyen telepíthető, akár egy magasabb emeleti lakás ablakába is kitehető, ahonnan jól rá lehet látni az utca forgalmára. A projektben külön cél az, hogy a lakosság és a döntéshozók irányából is el lehessen indítani egy adott vizsgálatot, fejlesztést. Hiszen a városfejlesztésbe a lakosságot az eszközök telepítésével be lehet vonni, illetve civil kezdeményezésből is elindulhatnak bizonyos fejlesztési javaslatok adatokkal alátámasztva, hiszen a berendezést bárki megrendelheti az internetről.
Gian-Mattia Schucan a Fairtiq alapítója mutatta be saját fejlesztésű okos jegyvásárlási applikációjukat. Az alkalmazás lényege, hogy az utasnak nem kell külön figyelmet fordítania arra, hogy melyik szolgáltató, milyen közlekedési eszközére, milyen jegyet váltson, egyszerűen csak utazik, és az utazása végén az applikáció kiszámolja a költségeket. A felhasználónak csak az utazása elején és végén kell becsekkolni az applikációba. Az applikációt már több országban sikeresen alkalmazzák városi, térségi és országos környezetben is.
André Gerhardy a door2door applikációt mutatta be. Az alkalmazás a közlekedés igényvezérelt irányát támogatja olyan módon, hogy összegyűjti az utasoktól az utazási igényeket (az applikációban lehet jelezni), majd a szoftver kiszámítja az ideális utazási útvonalat.
A találkozó zárásaként Petra Glazerova a Data from Sky munkatársa a valós idejű adatok által elérhető lehetőségekről és az okos parkolási megoldásokról beszélt előadásában. Drónok, panoráma kamerák és hagyományos térfigyelő kamerák segítségével elemzik a forgalom lefolyását, és az adatok többek között az adott útszakasz vagy csomópont forgalomtechnikai optimalizálásához adhatnak alapot. A parkolók foglaltságának valós idejű adatai és azok megosztása a felhasználókkal hozzájárul a városi forgalom optimalizálásához.