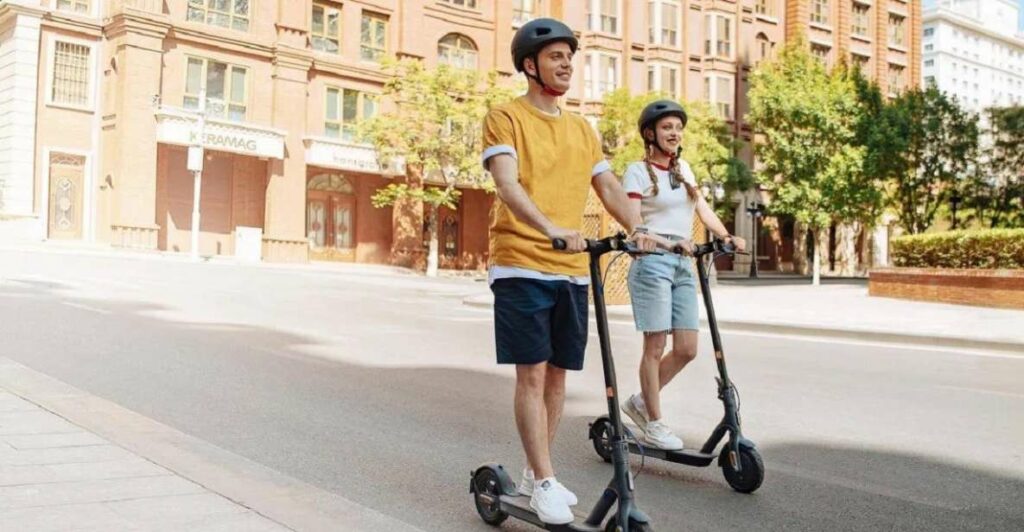 On 10 January 2023, Micro-Mobility for Europe (MMfE), the EU association of shared micro-mobility providers, released a first-ever factsheet on incident data involving shared e-scooters in Europe.
By making aggregated incident data from its six founding members (Bird, Bolt, Dott, Lime, Tier and Voi) transparently available, MMfE seeks to inform road safety policies that aim to reduce incident risks for vulnerable road users, such as e-scooter riders, cyclists and pedestrians, in collaboration with the EU and local authorities.
Based on over 240 million shared e-scooter trips, accounting for over 461 million km travelled, the data from 2021 on incidents demonstrate that the risk of incidents that required medical treatment has declined by 60% compared to 2019. In 2021, 5.1 injuries from shared e-scooters per million km travelled required medical assistance. Compared to private e-scooters, fatality rates on shared e-scooters are thought to be about half as high, although incident data for shared e-scooters and private e-scooters are most often combined in incident reporting. Overall, the MMfE observed a similar risk of fatal incidents for shared e-scooters riders as for cyclists. The data in the MMfE Factsheet on fatalities suggest that the fatality risk on shared e-scooters in Europe was 0.015 per 1 million km ridden in 2021 (comparable to that of bicycles) and is 20 times lower than for mopeds.
To improve road safety for vulnerable road users, MMfE makes the following recommendations, bearing in mind that cars and trucks are the main source of road traffic fatalities in the EU:
Invest in safe infrastructure.
Harmonise incident reporting standards across Europe.
Acknowledge that e-scooter riders are vulnerable road users.
Encourage enforcement of traffic rules by local authorities.
Shared micro-mobility, together with reducing car use and filling the gaps in the public transport network, plays an important role in solving cities' most enduring transport challenges, such as traffic congestion, air and noise pollution, sustainable mobility and road safety, among others.