The City of Brno developed a SUMP monitoring tool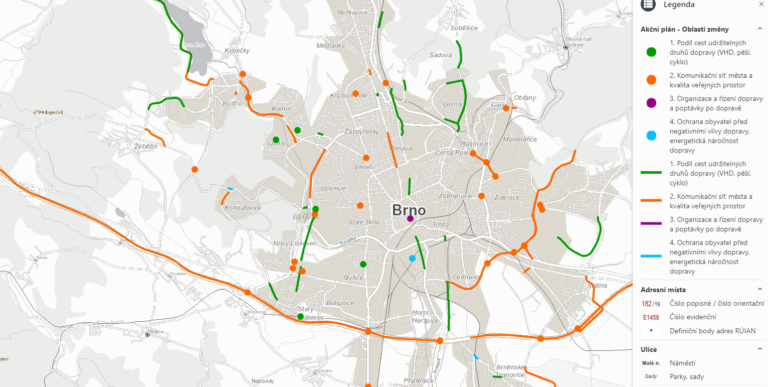 City: Brno
Audience: Large City
Topic: Integrated Planning
Step in the SUMP cycle: Step 10: Manage implementation
The City of Brno developed a SUMP monitoring tool for Action plan preparation. This tool is spatial database (GIS) and contains information about all investments from the Action plan (budget, year of realization, etc.) and allows detailed analysis of these data. It is used by both the experts and public.
Experts (mostly stakeholders) use the tool for managing plan implementation. The tool allows cooperation for all the stakeholders over one platform simultaneously, so there is significant time saving and better coordination of the implementation. Public can use the application both as a source of information about SUMP implementation and in the near future as a tool for the participation on it.
The cooperation between experts and public is beneficial for Action plan and for whole SUMP too. Online spatial platform allows the best coordination of the implementation with the quickest public awareness and response. It is important to prepare and train the experts to work with the spatial database, it is not common knowledge. The publicity for significant public response and participation is essential too.