On Tuesday, June 28, CIVITAS, CIVINET Romania, EIT Urban Mobility and EIT Urban Mobility RIS Hub Romania organized an incubation workshop dedicated to public authorities and stakeholders interested in knowledge, methods and tools for interventions in the urban mobility sector.
The event, which consisted of an introductory session on the incubation program, a CIVITAS online session and a Mobility Solutions Showroom (Urban Mobility Incubator) to present opportunities to prepare for change and initiate public-private partnerships, aimed at preparing stakeholders and mobility service providers to develop successful interventions that are acceptable, financially viable, legally possible and self-sustaining in the long run. Thus, European cooperation models in the mobility sector were presented, discussing the main challenges and opportunities to overcome them.
An important role was played by the EIT Urban Mobility, an initiative of the European Institute of Innovation and Technology (EIT), a body of the European Union. Its objective was to bring the best and most relevant urban mobility solutions from their portfolio to the incubation workshop in Bucharest. EIT Urban Mobility aims to support urban mobility innovators and entrepreneurs to accelerate Europe's competitiveness, sustainable growth and job creation.
The collaboration methodologies presented for accelerating efficient urban mobility also included elements of public policies, available to local public administrations or requiring government intervention. They addressed all types of cities - small, medium or large, in Southern, Central, Northern or Eastern Europe. A special element discussed was the transition to integrated urban mobility.
Among the examples presented at the Mobility Solutions Showroom, special attention was paid to the intelligent traffic management and social route design solutions, as well as the solutions to ensure traffic safety and prioritize sustainable development. The key actors were encouraged to present their interests and priorities, the workshop also providing a mediation component of the collaboration between them.
According to him Luis Puerto (Market Development Director at EIT Urban Mobility), EIT Urban Mobility has created an ecosystem of over 250 entities across Europe innovating in new mobility solutions that accelerate the shift to more livable cities. Catalog of solutions of the EIT UM currently offers 50 ready-to-implement solutions in European cities. The workshop presented some of the best solution providers in the EIT Urban Mobility portfolio: Pa, represented by Simon Schubnell; Code the Streets, represented by Alwin Bakker; evio, represented by Carlos Almeida; I wave, represented by Sebastien Marteau; ModelMe3D, represented by Samuel Alvarado and The saying, represented by Raluca Popescu and Viorel Tirdea.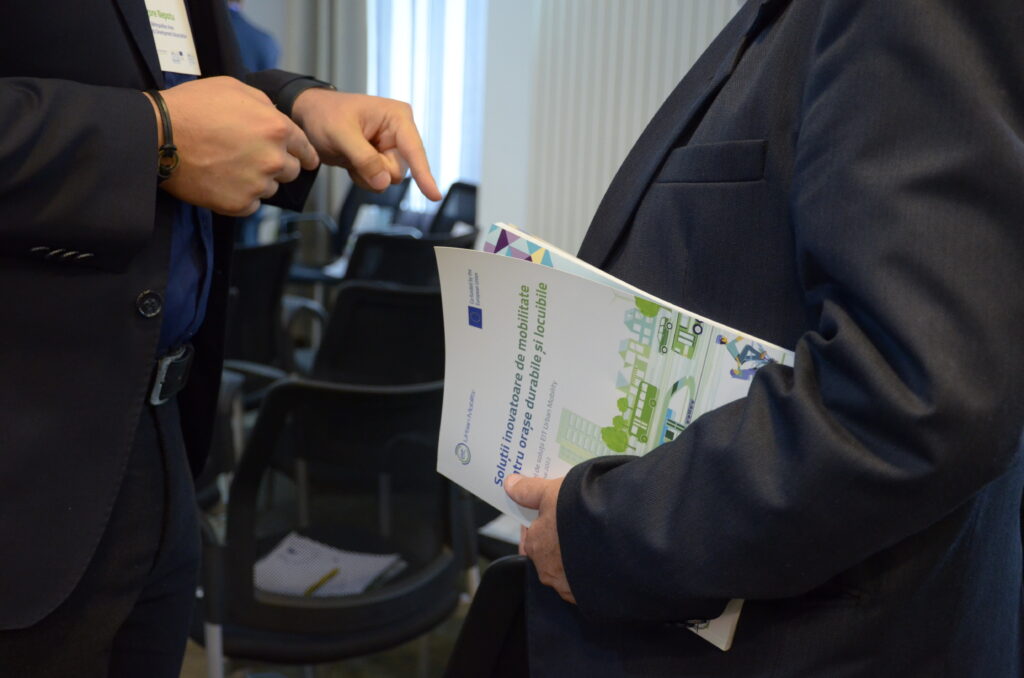 The workshop brought together about 40 participants, representatives of the Ministry of Development, Public Works and Administration, Regional Development Agencies, Metropolitan Areas, Polytechnic University of Bucharest, companies in industry, mobility, energy and more. Among the participants was Mr. Cătălin Ghelbere, Deputy Secretary General of the Government, who reiterated the importance of urban mobility innovation initiatives, in order to ensure an efficient and sustainable traffic of people, goods and information.
Ulrike Lerche, CIVITAS representative, stressed that Romania has a great potential to accelerate sustainable urban mobility, due to the positive interaction of relevant stakeholders and the desire to change the status quo.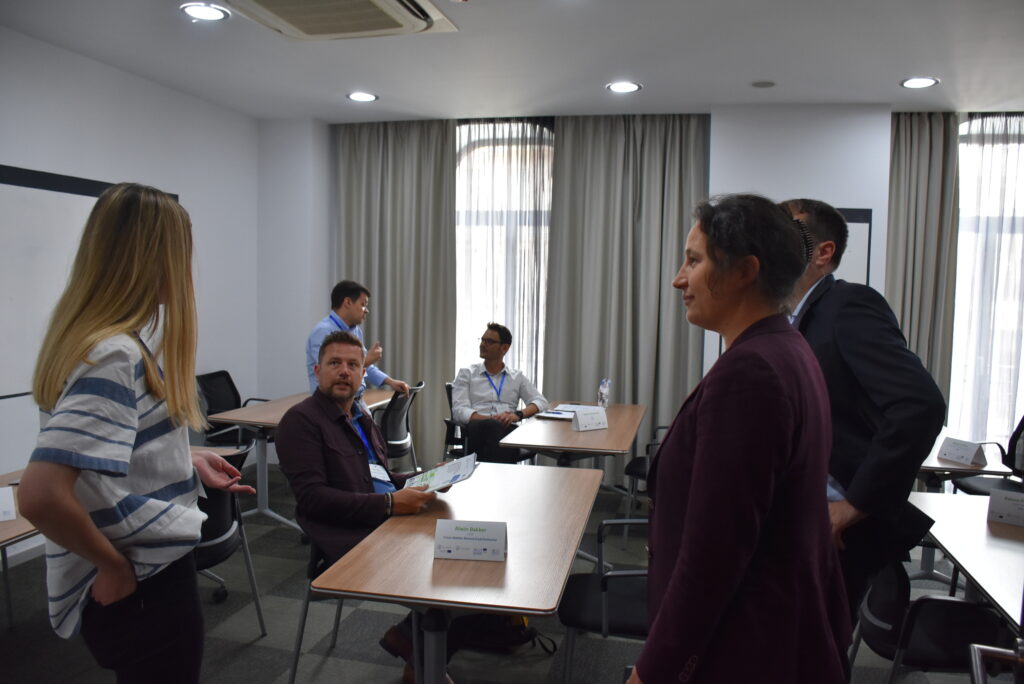 The EIT Urban Mobility RIS Hub Romania consortium, consisting of Iceberg+, Spherik Accelerator and FZMAUR, as well as EIT Urban Mobility, CIVITAS and CIVINET Romania, positively appreciated the involvement of stakeholders in the workshop organized on June 28 and will continue the series of workshops for incubating urban mobility solutions at the level of local administrations.
EIT Urban Mobility RIS Romania Hub Iceberg Plus Brasov Spherik Accelerator FZMAUR incubator urban mobility solutions
For more information, please contact: